Posted by Bri Cain on 28th Sep 2015
How many of you would confidently claim that your business is currently rocking social media? If your answer is no, don't feel bad-- very few business owners fall into the "yes" camp. But with a little bit of added knowledge and a commitment to dedicate a small amount of your time each week, you could be one of them!
No matter how much you've been resisting making popular social media platforms a part of your life and marketing strategy, we're living in a world in which this is frankly no longer an option. Maintaining a consistent and visible social media presence as a business and even as a professional individual, is now not only advisable, but absolutely essential. Businesses and people who have no social media presence are often quickly written off as outdated, irrelevant, or even unprofessional. Even more importantly, these businesses are missing out on countless sales and new customer relationships. Think of social media as unlimited free advertising!! How can you say no to that?
If you open your mind to learning a little bit about each popular social media platform, and commit to spending even a small amount of time each week to improving your presence, you will be rocking social media in no time! In this new blog series, we are going to discuss how small boutiques can harness their social media potential, increasing sales and driving traffic.
To start with, let's talk about two of the most widely used social media platforms, Facebook and Twitter. Read on for a short introduction to each platform and a list of tips on how small stores can better utilize these sites.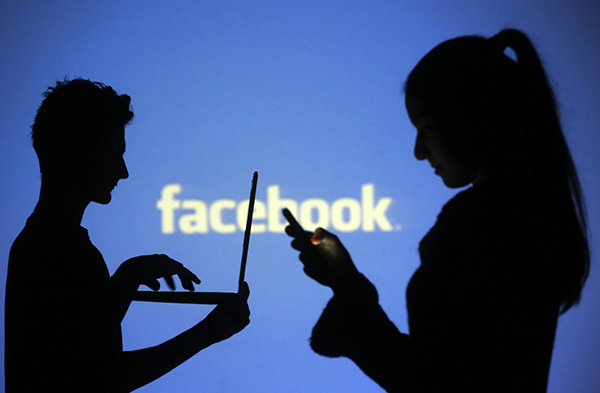 Facebook
Introduction: Facebook is a large social network on which people create profiles, exchange messages, and share status updates and photos. Facebook is great for brand exposure. 71% of all Internet users are on Facebook and its users have the widest age range of any platform.
Facebook Tips for Small Stores:
Getting Started: According to Facebook's Terms and Conditions, in order to set up a business page you must first have a personal profile. If you do not have a personal profile, go ahead and set one up. (You don't have to use it if you don't want to, you just have to have one.) If you already have a Facebook profile, you can go ahead and set up your business page from your existing account. Just make sure to designate that you are using Facebook as your business page vs. your personal profile when appropriate by clicking on the arrow at the top right of your Facebook screen and then "Use Facebook as *Business Page Name.*"
Once you create your profile, it's time to set up your business page. Make sure to upload a profile picture and cover photo. Many businesses use their logo as their profile picture and another relevant photo as their cover photo, such as a photo of your store or of products that you sell. Most importantly, be creative and try to choose photos that make your page as visually appealing as possible.
Next, add information about your business to your "About" section, including a link to your web site and any other contact info you'd like to include, like an address, phone number, or e-mail address.
Now make your page public and start having fun with it! Post related photos and videos, information about incoming events, and announcements about new product arrivals.
To get more people to like your business page, first share your page with friends and family on your personal profile if you have one. Also announce to your existing customers that you are now on Facebook, either in your store newsletter, by e-mail, or in person. The more people who like your page = the wider your reach.
To engage with your customers, occasionally post questions in your status update. This is a great way to start a conversation as well as gain helpful information and gauge opinions. For example: "Which color would you like to see this sweater in: gray or red?" or "We love alpaca because it's luxuriously soft. Why do you love alpaca?"
Posts with photos get the most engagement on Facebook, so try to include a photo when you can.
Have fun sharing on Facebook, but be careful not to spam people who like your page with excessive posts or they might become overwhelmed and unfollow you. Post at least once a week, but no more than twice per day.
The most effective Facebook posts have a positive tone, provide information, and make followers want to learn more.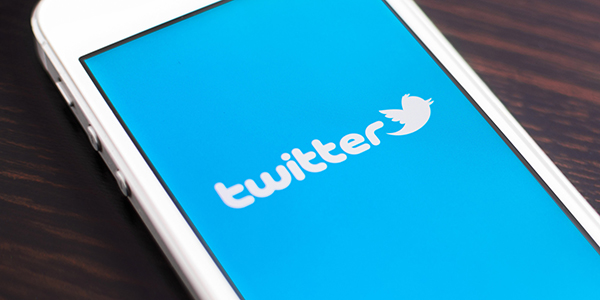 Twitter
Introduction: Twitter is a microblogging platform that allows users to share text-based posts up to 140 characters. Twitter posts are brief and to the point, usually including a call to action. It's also a great platform for quickly responding to clients and customers.
Twitter Tips for Small Stores:
If you're new to Twitter it can seem a little intimidating at first, but it is actually incredibly simple. Posts or "tweets" are brief and to the point, increasing their likelihood of being read.
Many think of Twitter as more popular with the younger crowd, but this is changing. The number of senior-aged Twitter users has doubled since 2013.
Getting Started: First you need to create a Twitter handle, preferably your business name so you are easily recognized.
Follow others in your field, maybe other store owners and wholesale vendors that you work with or would like to work with. It's also wise to follow customers and friends, along with local media and thought leaders in your community. Social media is just as much about listening as it is about sharing. When you follow potential customers, think of their posts as free data, informing you about their interests, preferences, and wants. Following other store owners gives you insight into the competition, such as when they are offering promotions and which products they are pushing.
Recruit new followers by letting people know that you've joined Twitter, link to your new Twitter account on your other social media sites and through email.
Now it's time to post your first tweet! The most effective Twitter posts include a short message followed by a link. For example: "The perfect alpaca sweater to wear on Thanksgiving: Link to product page." or "Why buy alpaca? Here are just a few compelling reasons: Link to relevant article."
To shorten a link, type "bit.ly" into your browser navigation bar or a search engine. Bit.ly allows you to type in your link in exchange for a shortened link that uses less characters but still leads to your intended web page. This saves more of those limited characters for sharing engaging content.
"Retweet" relevant tweets posted by accounts that you follow to share them with your followers. And make sure to take the time to engage with your followers by responding to them and retweeting their posts.
Learn the Lingo: Use the @ symbol to address another user publicly (@twitteruser) to get someone's attention and initiate a conversation. Use the # symbol to create hashtags. Hashtags are incredibly useful on Twitter, used to categorize tweets. Try to utilize hashtags that your target customers are likely to use, helping them find your post. For example, #alpacafarmday #alpacasweater #pittsburghstyle . Tip: Don't use spaces or punctuation in hashtags.
So there you have it-- a short introduction to Facebook and Twitter for small stores owners. If you Google any of the terms in this post that are unfamiliar to you, you're sure to find endless information that will further your knowledge. If you're new to social media, good luck experimenting with these popular platforms and finding ways to utilize them in ways that feel authentic and natural for your store! Next up, we'll talk about my favorite platforms: Instagram and Pinterest!