Posted by Bri Cain on 30th Nov 2015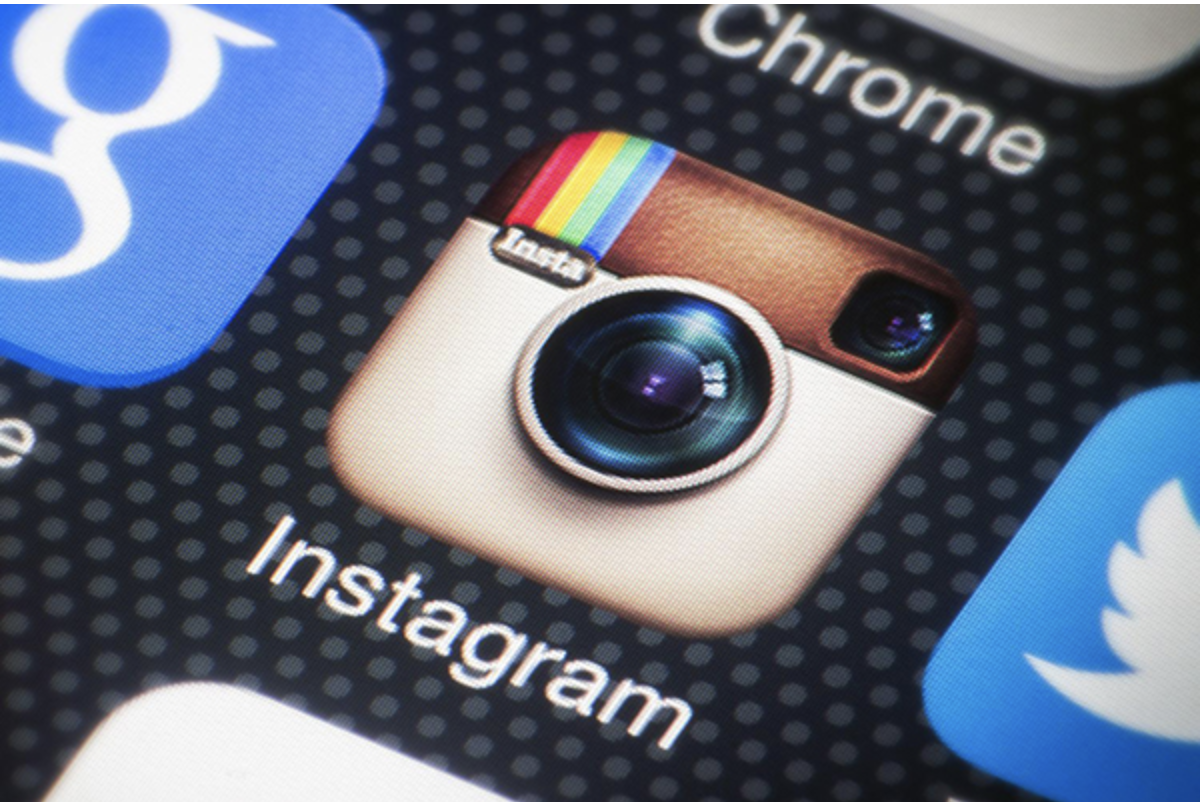 For part two of our Rocking Social Media Guide, let's talk about my personal favorite platforms- Instagram and Pinterest. Perhaps it's because I'm a visual person and these two platforms are arguably the most visual, but no matter the reason, spending time on Instagram and Pinterest never feels like a chore to me. I find personal enjoyment in the time that I invest into these apps and after this brief introduction, I hope you will too!Instagram
Introduction: Instagram is a primarily mobile app with over 400 million users who share photos and short videos with their followers. Now owned by Facebook, this rapidly growing app shows no signs of slowing down.
Instagram Tips for Small Stores:
Getting Started: Download the Instagram app on your smartphone for free and create an account. Make sure the name of your account is recognizable, preferably the name of your store, or your name if you plan to use this account personally and professionally.
Logged into your account, click on "Edit Profile" and first add a link to your website. (If your store doesn't have a website, link to another of your social media accounts or perhaps a link to an article you were featured in. Next write a brief description of your account using keywords that will help your target customers find you. (Example: Happy Alpacas Farm Store, Purveyor of High Quality Alpaca Goods in Gilroy, California.)
To find your first friends, hit the Settings button in the top right corner of your Instagram profile. Select "Find Facebook Friends" to connect with your existing Facebook friends and "Find Contacts" to connect with contacts already in your phone who are on Instagram.
Next think of a theme for your Instagram account. For a consistent feed, it's helpful for businesses to make a list of the types of content you want to post. Examples of the types of photos businesses typically post on Instagram: photos of products in your store, sneak peeks of products coming soon, behind the scenes photos of your life as a store owner, style inspiration photos, and announcements of sales and special events.
Some Tips for a Successful Instagram Photo: 1. Use an editing app like VSCO or Afterlight and choose a filter or effect that you like the look of and apply it to every photo that you post. This extra step makes your Instagram feed appear more visually appealing and consistent. 2. Apply the "Rule of Thirds," a photography term meaning that placing the subject of your photo in just 1/3 or 2/3 of the frame creates a more aesthetically pleasing photo. 3. Statistics have shown that on Instagram, photos that include human faces receive more likes. So if you don't usually post images with people in them, try to switch it up once in a while- it doesn't have to be a closeup!
Captions: Photos with relevant captions attract more interaction from followers than those without captions. Try to include at least a sentence or two with interesting information or a question.
Hashtags: When used strategically, hashtags can be extremely effective on Instagram. Think of a few hashtags you can use in your posts that might attract the customers you're looking for. If you're looking to get more followers in general, and more people viewing your posts, try to use whichever hashtags are currently trending. (You can find these by clicking on the magnifying glass button at the bottom of the screen.) Some examples: #fall, #throwbackthursday, #christmasshopping, #nationalcoffeeday, #weekend. If you're looking to connect specifically with Instagram users who are potential customers, use hashtags more relevant to your store or once you imagine your ideal customer might also be using. Some examples: #alpacasocks, #Pittsburgh (or whatever city your store is located in), #sustainablymade, #sweaterweather. Remember-hashtags should never include spaces or punctuation.
Once you select hashtags that your potential customers might be interested in, click on these hashtags and like photos, comment on posts, and follow accounts that seem relevant to you.
Interact! Instagram is a huge opportunity for networking and interacting with customers. Most people will respond to a comment directed at them. (To direct a comment toward a specific user and help ensure that they see it, use the @ symbol followed by the person's username.) Always make sure to reply to comments people leave on your post. It's amazing how many exciting connections are made on Instagram all the time!
Be genuine! When it comes down to it, authenticity wins on Instagram. Make sure your interactions are conversational rather than sales-driven. If you're friendly and helpful, the sales will follow!
Pinterest
Introduction: Pinterest is an online collaging resource for sharing photos and information and bookmarking links. The site is like an online version of your inspiration pin board that can be viewed by its 100 million+ users. Pinterest is also a huge driver of traffic to websites, which is extremely important for stores because "Pinners" are proven shoppers.
Pinterest Tips For Small Stores
Getting Started: Create an account with a recognizable user name. Add a link to your website if you have one, and also link to your Facebook and Twitter accounts. Write a short description of your business that uses relevant keywords. Then make sure to designate your account as a business account (free) so that you can take advantage of the helpful information provided by Pinterest Analytics and learn which posts are driving the most traffic and revenue.
Once you're all signed up, start following users and boards. The more people you follow, the more inspiration you will find on your feed.
Pinners are shoppers. You must incorporate Pinterest into your marketing strategy especially if your store has a webbsite. Pinterest generates over 400% more revenue per click than Twitter and 27% more than Facebook. The average amount spent per order is higher than any other social channel. Two million people post product pins each day and 93% of users use Pinterest to plan purchases.
Pinterest users have been overwhelmingly female since the site was first launched, but its male audience has more than doubled in the past two years.
When someone repines your Pin, their followers will continue to repine it. This way your Pin keeps going and going. The average Pin is repined 11 times.
Two thirds of all Pins are from business websites. Make sure to add the Pin It button to your website if you have a website and have not added it already. This makes it easy for people to pin products from your store to their wish lists on Pinterest.
Boards: Create boards that are themed around different topics. Come up with a content strategy that is lifestyle-focused rather than me-focused. Try to avoid posting only about you and your products. Dive into your customers' hobbies, interests, and aspirations and create boards that appeal to them. Do they like to travel? Where are they going? Do they enjoy cooking? What kind of recipes are they looking for? Assuming you share some similar interests with their customers, this part should be fun!
Though the majority of your posts should't be focused on your products, they should definitely be carefully mies in with your other content. I recommend creating one board that is product focused. Pin products from your website using the Pin It button you installed. Or upload your own product photos, but edit the link to direct to your website. You can also create boards that subtly point to your store, like a board with pictures of your farm if you have one, or one with pictures of things to do in the area you're located in.
Successful Pins: 1. Unlike Instagram users, Pinterest users prefer photos that do not include faces. Images with no human faces are repined 23% more than those with faces. 2. Pinterest is not the place for white space. Pin photos that are focused on the subject, the background should take up less than 40% of the frame. 3. Pinterest users love color, especially reds and oranges. Images with dominant colors get 3x the amount of likes and repines. 4. Portrait-oriented photos, showing up larger and more easily viewable than landscape-oriented photos, dominate on Pinterest. Try to keep your Pins vertically oriented for more likes, rpeins, and click-throughs.
Google loves Pinterest! Use relevant keywords like "alpaca sweater" in Pin descriptions, so that go oglers are led to your Pinterest page and then on to your website.
Make it beautiful! Pinterest is all about visually appealing, inspiring photos! Create and repine content that you find beautiful and you'll find that followers and customers will follow!
So there you go- my best tips on how to make Instagram and Pinterest work for your small store! Sometimes social media can be overwhelming for small businesses, but actually they're a perfect fit. Most big companies spend big money trying to interact with their customers on social media as if they were a small store. Don't think too hard! Be authentic, positive, and let your social media accounts be a natural extension of your store!