Posted by Bri Cain on 27th Apr 2015
Unfortunately, returns are simply a fact of life in the retail industry. However, they don't always have to be a bad thing. Try to view every return as an opportunity to provide an excellent customer service experience. By nourishing the customer relationship through a positive return transaction, you may be creating a loyal customer for life, which is worth far more than that $70 scarf. Below are 10 ways to better handle returns and keep your customers coming back: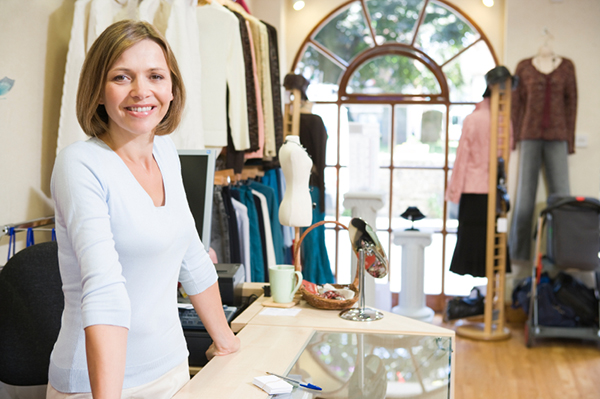 1. From the beginning, choose the right return policy for your store, one that feels like a good fit with your customer service goals. Once you do this, you will have a much easier time standing by your policy.
2. Think about what your customer wants-- probably the same thing you and I would want, to return an item that didn't work and get our money back with as little hassle as possible. Though there are customers who are policy-abusers, (we'll talk about them later), assume that most customers are good, honest people making a genuine return.
3. When it comes to returns, you may feel like you're losing money, but try not to be discouraged. Think long term. Accommodating good customers with your return policy is a worthwhile expense when you consider the value of keeping loyal customers.
4. Don't feel like you have to offer a full refund return policy across the board. It's okay to have exceptions, most stores do. For instance, it's fairly common to make sale merchandise final sale, or to limit the amount of days an item is returnable for a full refund, such as 30 days. I think this is especially reasonable for seasonal apparel, which may be difficult to resell once the season or trend is over. It's also common to only offer refunds in the original form of payment. For gifts or items without receipt, it's common to offer store-credit or gift cards.
5. Publicize your return policy. Visibly post it inside your store, by the cash register, in the fitting room, if possible, even print it on customer receipts. Point out the return policy to customers while they are in store, and try to get in the habit of referring customers to it in a positive way when finalizing a sale. ("And if you have any problems with ____ in the next 60 days, you can return it for a full refund as long as you bring in the receipt!" For items that are exceptions to your return policy: "And you know that these sale items cannot be returned?") You will absolutely deal with less returns and less disgruntled customers if you are clear from the beginning.
6. During the return process, try your best to make it as positive of an experience as possible, even if inside you are overwhelmed with frustration and disappointment. Keep your tone calm and friendly. Customers who are making a return are not normally cheerful, they may even be obnoxious and rude. Your demeanor may help calm the customer and will definitely make the experience more pleasant for them.
7. Many people making a return in store are in a hurry. Pleasantly surprise them by keeping the transaction as quick, simple, and painless as possible. Ask them once, "Why didn't this item work out for you?" and then move on, there's no need for an inquisition. To avoid backing yourself into a corner with a wishy-washy decision, have a clear policy and apply it. Keep the paperwork simple.
8. In the same way that returns are inevitable, so are those difficult customers who deliberately try to take advantage of you. In general, you should try to err on the side of being a little lenient. But there might be people out there who you really don't care to do business with. As a store owner you are entitled to make this decision. If a customer has been a consistent problem, simply tell them: "Clearly we are not making you happy and we don't think we'll be able to do so in the future. Thank you for your business and we hope you find another store that will make you happier."
9. On making exceptions to your return policy, my best advice is to be very careful. I can guarantee you from personal experience, that once you start this, you will lose control and it's very difficult to get it back. Most customers who are asking for something outside your stated policy are purposely testing you. The key is to decline with respect, empathy, and kindness. Try to refrain from being judgmental or accusatory. Only make exceptions when it feels right, trust your gut instinct and always specify that, "this is our policy, but we are happy to offer you a one-time exception today."
10. Obviously returns aren't ideal, but try to remember that anytime a customer comes into your store is an opportunity to make a sale and offer an excellent, memorable customer service experience. If a customer doesn't seem to be in a hurry, remind them that they're free to browse and go ahead and make some suggestions of items that might work better for them.
After years of working for major retail companies, this is some of my best advice regarding returns. Just remember to always look at the bigger picture and that a positive customer experience is of the utmost importance! This is especially true in the social media-obsessed society we live in today. One customer experience that ends up on Facebook or Yelp has the power to make or break your reputation, so just try your best to make every experience a good one! Making every customer feel valued, respected, and cared for goes a long way so don't forget to extend this idea into your return process. And who knows, maybe that person returning a gift that didn't fit quite right will end up falling in love with alpaca and becoming one of your best customers!