---
High Quality Wholesale Alpaca Products & Apparel
20 years experience designing highly fashionable alpaca sweaters, accessories, & socks - all ready, for you to resell.
Welcome to Inca Fashions Wholesale, providing you with access to our exclusive collection of 100% Alpaca products for men, women, and the whole family. All of our items are designed by our in-house expert fashion designers and are produced exclusively for us. We design alpaca garments that people want to wear, with a focus on quality craftsmanship that ensures our products last. Inca Fashions was one of the first U.S. alpaca designers to use 100% alpaca fiber - no cotton blends in their styles - and remain a licensed provider of quality alpaca garments by the prestigious International Alpaca Association (IAA). You can trust that our alpaca garments are some of the very best alpaca products available, and they will set your store apart.
---

FREE SHIPPING
All U.S. orders receive free shipping. We package & ship quickly, so you receive your order as quickly as possible.

REWARDS PROGRAM
Every order & dollar spent earns you reward points toward exclusive discounts, offers, and store credits.

OVER 300+ ITEMS
With over hundreds of styles and products to choose from, you'll find the right selection of alpaca products to stock your store.
---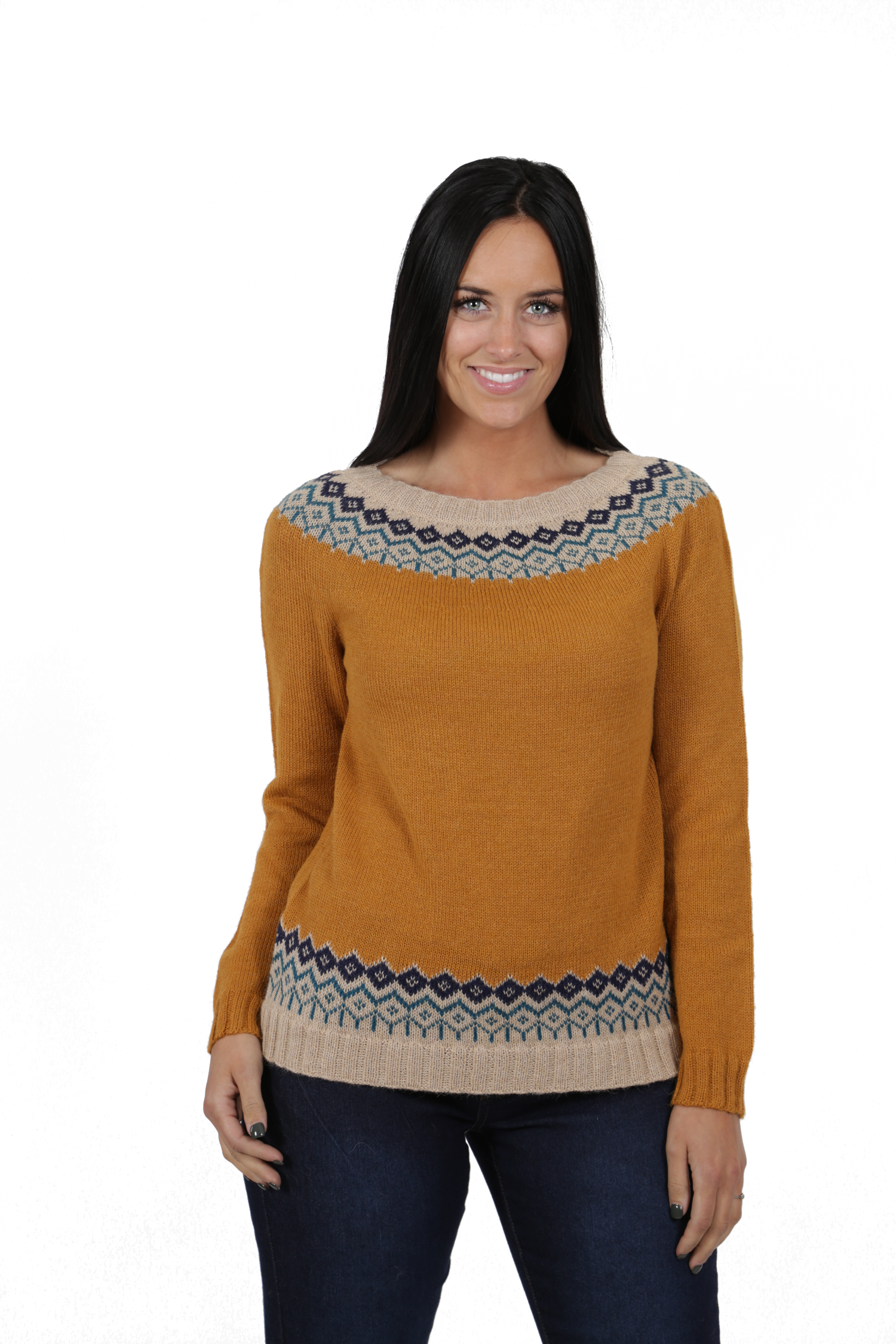 IN-STOCK
Women's Alpaca Sweaters
From timeless sweaters to the latest styles we have something for everyone. No matter which you choose, all of our Alpaca garments offer you comfort, durability, warmth and style!
IN-STOCK
Men's Alpaca Sweaters
Our Alpaca sweaters are a perfect fit ~ not only are they lightweight and comfortable, durable and soft; but best of all they are stylish and handsome and will look great for years to come.
---
---
Hear from actual customers on what they think about shopping with us.

Every item that I purchase is top notch
"Wanted to let you know how pleased I am with your product quality. Every item that I purchase is top notch. In our particular area socks are best sellers."
– Carolyn

Great Value
"I have looked for other alpacas similar to what I have purchased and I always come back to Inca Fashions. They are well made and priced at a reasonable amount."
– Kelly M.

Elegant!
"This split-front alpaca cape makes quite a statement, very elegant shaping/draping and love the colors. I'm looking forward to the reaction from customers!"
– Tamara O.

Classic Alpaca Teddy Bear
"Love love love these! Each one is so cute too! Great seller!"
– Kelly M.
---