Posted by Bri Cain on 31st Aug 2015
As you're working hard to stock your stores for the upcoming seasons, it might be helpful to review the Fall/Winter 2015 trends. Regardless of how trend-conscious your customers may or may not be, there are many reasons why it will benefit you to maintain a general understanding of current and building trends.
Even customers who do not admittedly follow trends are most likely subconsciously influenced by them. Trends are what we see in magazines, in stores, in movies, and on the street. Most people won't follow every trend that comes along, but they will follow some. So considering trends when you're selecting inventory for your store can definitely help you be more prepared with what your customers will be looking for.
It's even important to keep track of trends that are not related to knitwear, so that you can give styling advice to your customers. For instance, this fall, we will be seeing a lot of high-waisted flare leg pants and mini skirts. Knowing those proportions, you can prepare yourself ahead of time with recommendations of pieces in your store that would pair well with these styles. Even if your customers will not be wearing flares or mini skirts, your knowledge of trends positions you as an expert and helps your customer place more trust in your fashion recommendations.
However if you are going to familiarize yourself with any trends, they should be knitwear. The most significant upcoming knitwear trends are chunky knits, turtlenecks, ribbed knits, and oversized scarves.
Below are the top 10 trends for fall that you might find most relevant for your store:
1. 70's Vibes- This is the biggest trend this fall. Everything 70's is in, from flared pants to the decade's signature color palette of burnt orange, mossy greens, rusts, and browns, expect to see the 1970's celebrated to the fullest!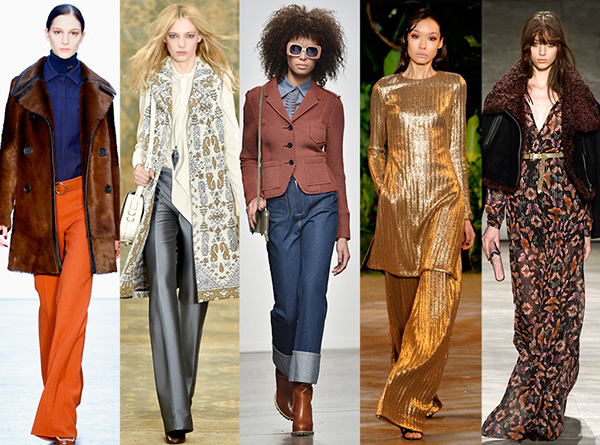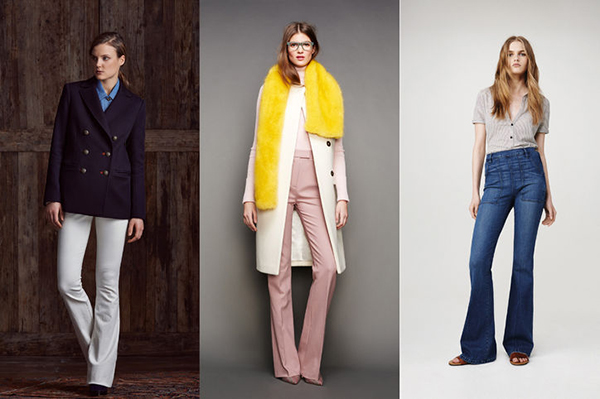 2. Turtlenecks- The turtleneck is a classic that's been reemerging as a trend for the past couple seasons. People seem to finally be ready to catch on, and they will enjoy being warmer and cozier because of it.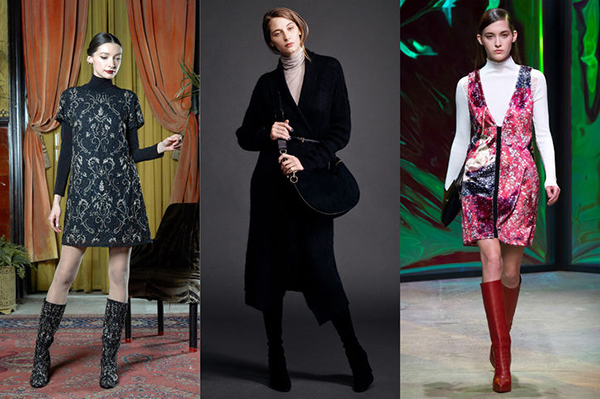 3. Giant Scarves- Oversized scarves were all over the runways wrapped in every way imaginable. We at Inca Fashions are particularly excited about this one!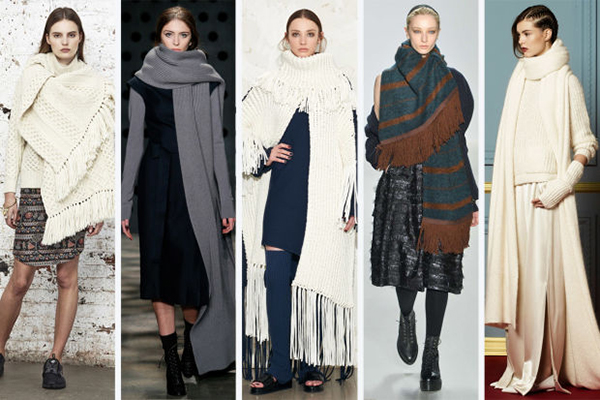 4. Shades of Grey- Hopefully the "50 Shades of Grey" puns will begin to fade away soon, but this classic neutral won't be fading away any time soon. Play around with layering different shades and textures.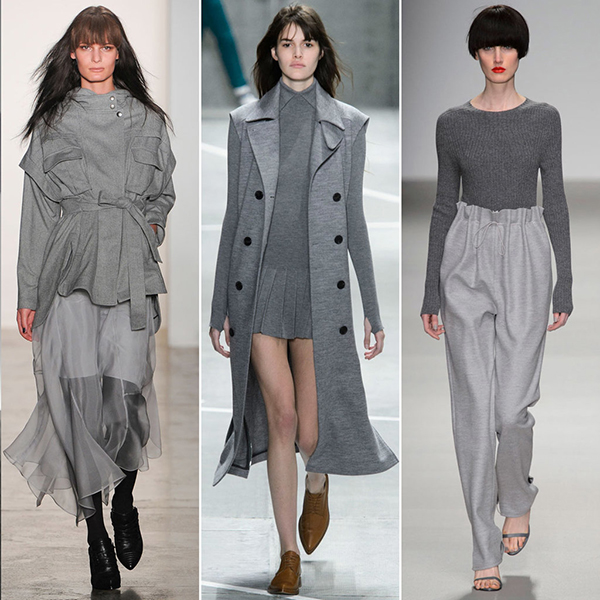 5. Ribbed Knits- This trend may be related to the reemergence of the 70's. Ribbed knits were popular and flattering then and they still are now.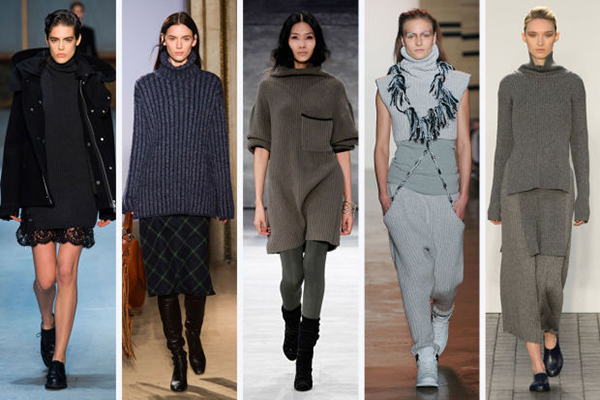 6. Plaid- Expect classic plaid to be huge this fall, especially in oversized scarves and blanket capes.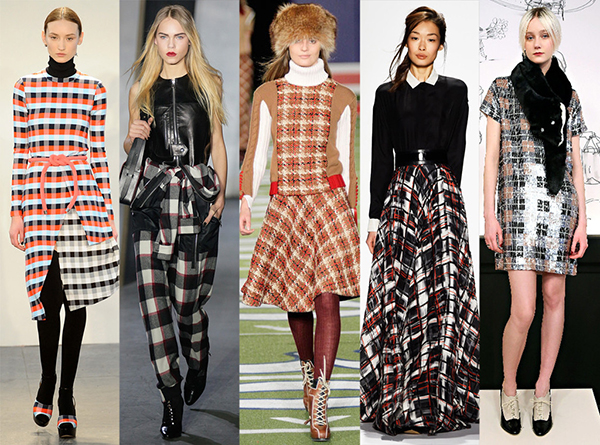 7. Head to Toe Black- Black doesn't have to be basic, try experimenting with different rich textures, like pairing a fuzzy alpaca sweater with sleek leather leggings.
8. Chunky Knits- We are so happy to see that fashion designers and editors are still pushing chunky knits this season. Reporters have been attributing this trend to the especially freezing temperatures experienced by so many on the east coast over the last couple winters. Bundle up!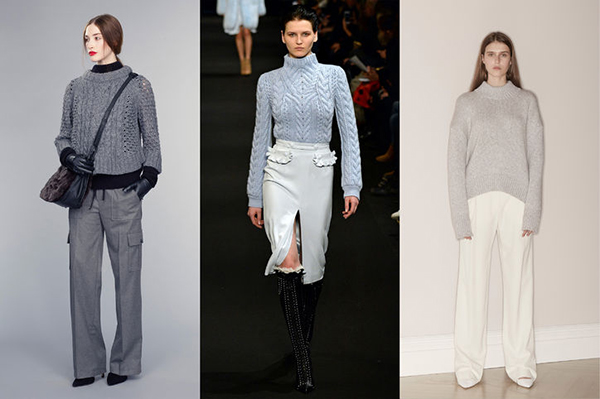 9. Furry Feet- Love it or hate it, one of the biggest footwear trends shown on the runway for Fall was fur. If you're considering embracing this one, ask us about our alpaca fur slippers and boots! They are right on trend and couldn't be more comfortable!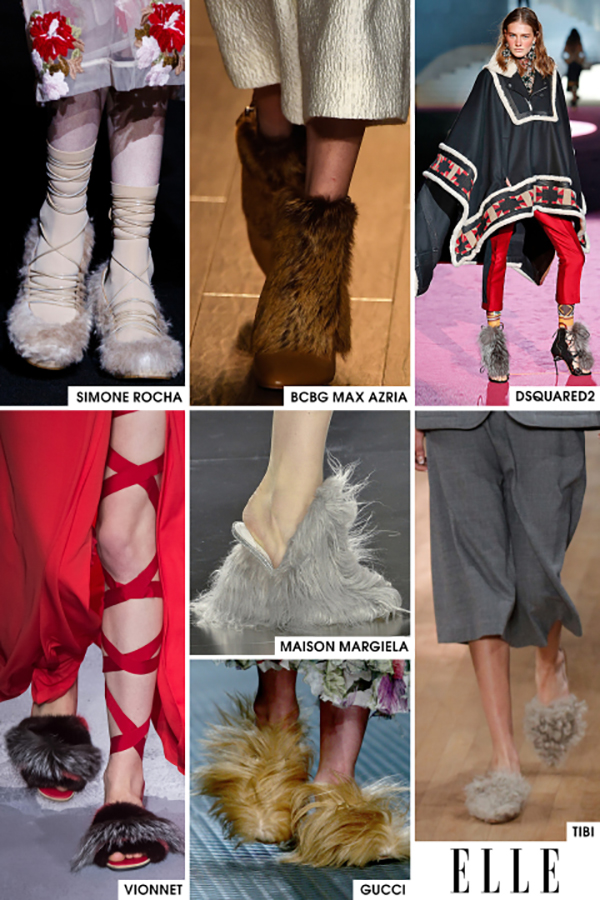 10. Gloves- Many are crediting the reemergence of gloves to the classy and stylish Mrs. Amal Clooney. Ladylike gloves were all over the runway and seem to be making their first popularity surge in many years. We'll embrace any "trend" that's both stylish and comfortable!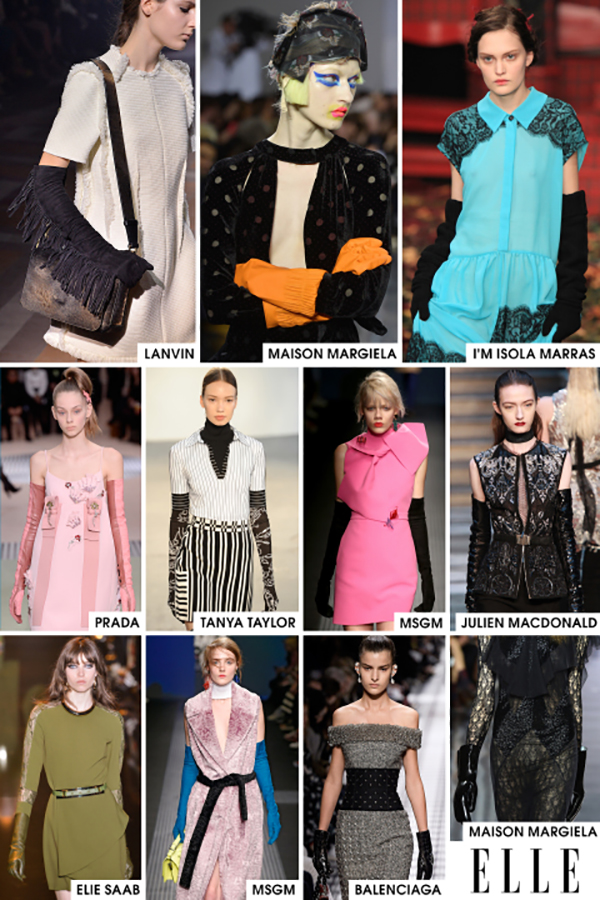 Image Sources: 1 / 2 / 3 / 4 / 5 / 6 / 7 / 8 / 9 / 10 / 11
We hope you enjoyed this quick summary of the biggest trends for Fall/Winter 2015 and that you'll find them inspiring and relevant as you plan out your inventory. As usual, please contact us if we can provide any assistance with stocking your store for its most successful season yet!