Posted by Bri Cain on 27th Feb 2015

At Inca Fashions, we are very open about our commitment to respect our environment and we try our best to work with factories who also value the ethical treatment of our planet and those who call it home. One of the factories we are proud to have worked with over the years, Inca Tops Alpaca Yarns, recently unveiled their brand-new eco-factory.
We want to share this exciting new development with you, our wholesalers, to help you better educate your customers about the production of Inca Fashions garments. It is widely recognized within the fashion industry that consumers are becoming increasingly interested in where their clothes come from. Sharing specific facts and stories with them helps build trust between the customer and the designer as well as the customer and the retailer.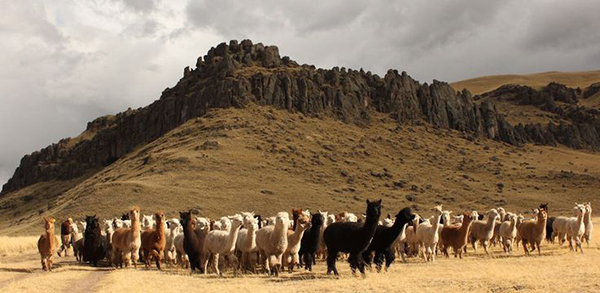 In 1965, Inca Tops was founded in Arequipa, Peru with the underlying philosophy of harmonizing its production processes with nature, long before this concept was on trend. Their original company slogan, "Working with Nature" has guided the factory through its many expansions over the past fifty years.
To accommodate the growth of Inca Tops and its other in-house companies, in 2011 they acquired a 43,000 square meter site with the purpose of building a new factory employing ecological principles, particularly with regards to generation of energy and recycling of water. The new factory, called Planta Zamacola was completed by the end of 2014.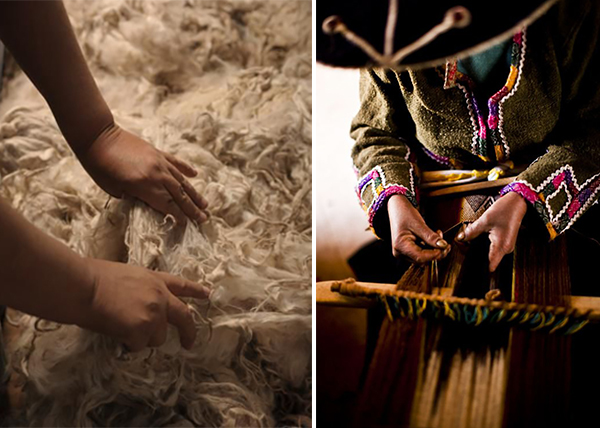 The factory's operations manager, Michael Sanchez explained that "we identified the need to heat water for our scouring operations as the major cost and area where contamination most frequently occurs when using traditional fuels such as diesel or oil in boilers." So for the new factory, they decided to harness a natural resource that there is no shortage of in Arequipa-- sunshine. More than 1,200 solar panels have been installed on the factory's rooftop, providing 80% of the energy needed.
For the remaining 20% of the energy required by the scouring process to heat water to a higher temperature than can be produced by solar panels, Planta Zamacola utilizes natural gas. This energy source is economical and clean with regards to emissions.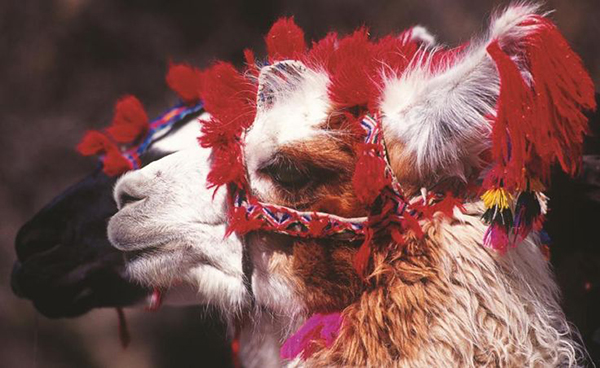 Inca Tops has also built an onsite water recycling plant that filters the solid wastes from the water, drying and compacting remaining solid waste for use as a fertilizer for an in-house vegetable and herb growing project.
Speaking of that project, Planta Zamacola includes many features that go beyond what you would expect to find at a manufacturing factory. Some highlights are a recreational area for employees, which includes a grass football pitch, roaming space for a small herd of alpacas, and a garden where lettuces, radishes, mint, oregano, rococo, and chili peppers are grown for use in meals prepared for the factory's around 700 employees.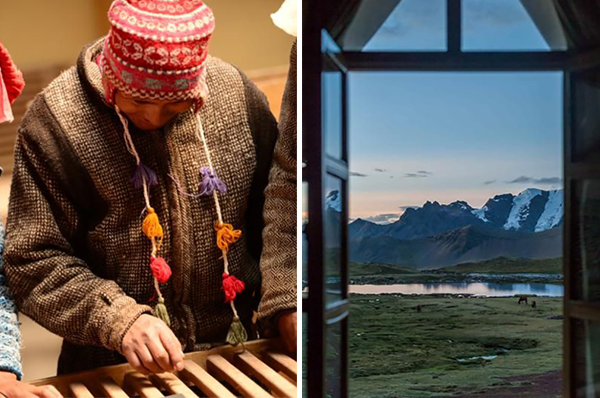 Another inspiring feature of the new eco-factory is the intentional use of natural light over artificial lighting. By locating the company's fiber classification department on the second floor of the factory, close to the roof, operatives experience an improved environment for grading fiber, examined exclusively by daylight.
With this new location, the company has also gained transport advantages. Near to the main airport, the dispatching and receiving of samples, machine parts, and supplies uses less time and resources. Peru's main highway, the Panamericana Del Sur also runs close to the factory, allowing deliveries from the alpaca farmers in the altoplano area of the Andean highlands to enter the site without having to navigate the increasingly traffic-congested center of Arequipa.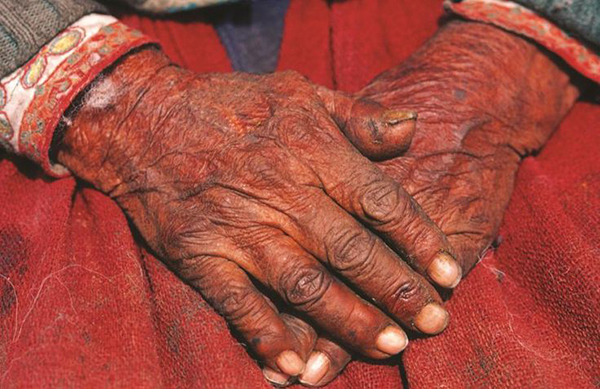 Inca Tops' general manager, Roberto Fioretto sums up this latest chapter in the Inca Tops Story by connecting the company's eco-friendly developments back to the alpaca itself: "Our group has always recognized that the alpaca is an extremely sustainable animal which is more efficient than goats, sheep and cotton in terms of the amount of water it consumes as well as pasture. This efficiency is essential to the families that farm them in the altiplano region of Peru where life is harsh and unforgiving. One important aspect related to the animal's efficiency and sustainability is the fact that it does not degenerate the land on which it lives. Its impact is minimal, meaning that the same area can be used in a continual manner. Just the fact that the fleeces of this animal come in around 25 natural colors - more than any other fibre-producing animal - is yet another example of ecological credentials, as this means that tops and yarns can be produced without the need to dye."
In an age when so many fashion designers go to great lengths to conceal the factories where their garments originate, places often characterized by unhealthy working conditions and unhappy workers, we are proud to be able to share a behind-the-scenes look at our factories with such pride and transparency.
Hopefully this information will be a useful aid to you in talking with your eco-conscious customers. We are always happy to support our stores with helpful, quality-reenforcing product knowledge. Please feel free to contact us anytime you or your customers have questions regarding Inca Fashions!
Images courtesy of Inca Tops, Info courtesy of Inca Tops News, an excerpt from an article published in Issue 68 of TWIST Magazine.