Posted by Bri Cain on 23rd Jul 2014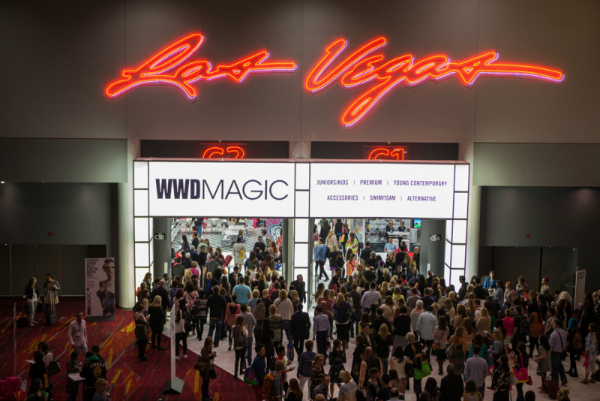 In February, I had the opportunity to travel to Las Vegas to attend MAGIC with Kim DeVos-Brooks, our company's founder and head designer. For those of you who've never been, MAGIC is the largest global marketplace for men's and women's apparel, footwear, accessories, and sourcing resources. It's basically this giant fashion trade show, where attendees can shop thousands of designers' booths, network, and attend fashion shows and seminars focused on tapping in to the newest trends and ways to grow in our business. Kim and I had a blast perusing the goods and soaking up all of the knowledge and inspiration we could, and we have been so excited to share some of what we learned with you!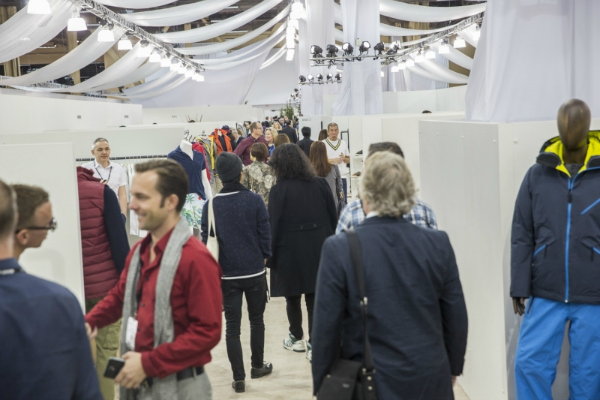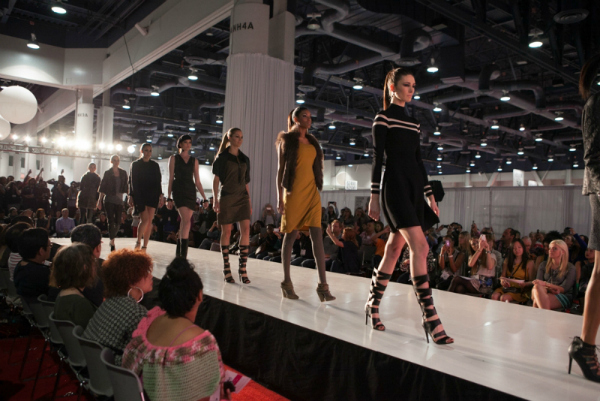 In addition to observing the latest trends selling in the market, we also attended a trend forecasting seminar given by WWD men's fashion editor, Alex Badia and a fashion show with an accompanying lecture by Hal Rubenstein, InStyle Magazine's Fashion Director and Editor-at-Large.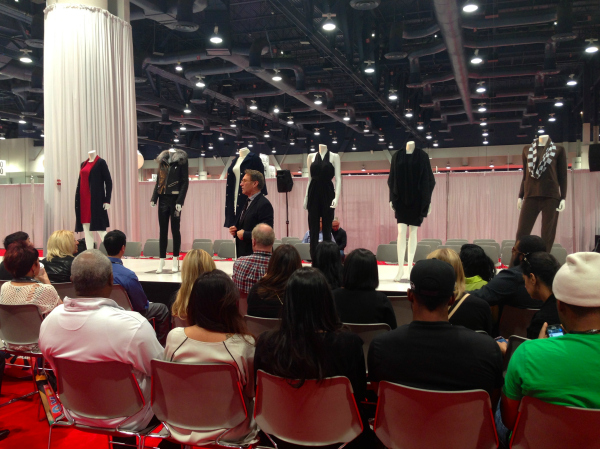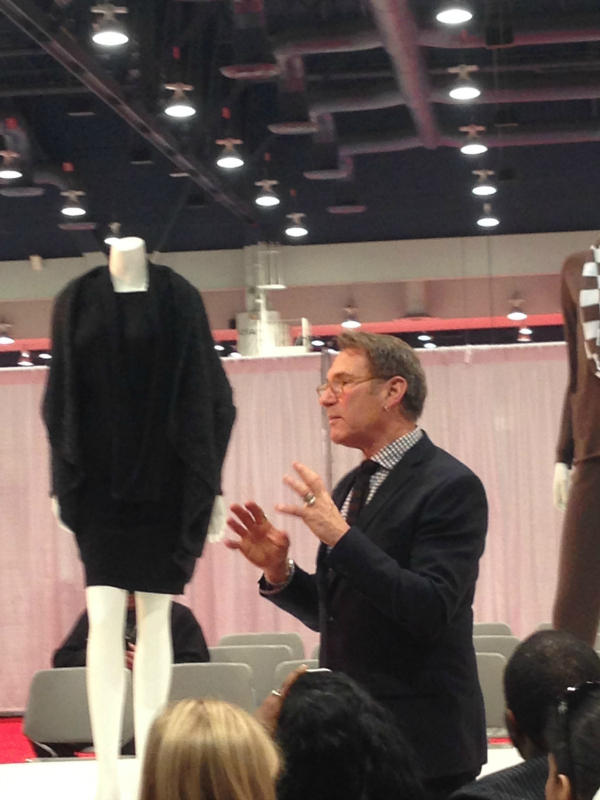 We rounded up the top four fall trends that stood out as relevant to those of us who sell alpaca.
Top Trends for Fall '14:
Texture- People are craving texture, whether it's leather, fur, or luxurious knits. They are willing to pay more for quality they can feel. Everyone wants to open up their closet and not only see, but feel in their fingertips the softness of the items hanging inside. Furry, hairy, angora-like texture is specifically trending this year. (Hint: stock some Suri!)
Neutral Palette-According to Pantone, there are a few vibrant shades that we'll be seeing this fall, like "Radiant Orchid," "Royal Blue," and "Aurora Red," but according to the runways, classic neutrals are about to be bigger than ever, especially when it comes to knits. Every customer is going to be on the hunt for a chunky, cream-colored sweater. Warm camel and steely aluminum will also have a huge presence in the market. This is great news to us, since alpaca fiber shines best in its beautiful natural shades!
Heavy Layers- From coast to coast, with the exception of us Californians, last winter was long and especially frigid. People experienced historically low temperatures and storms with infamous names like "Snowmageddon." This relates to us on a consumer psychology level. When the time comes for people to start shopping for fall, this freezing winter will still be fresh in their memories. And this means they will be piling on the layers. Fall collections show in February, so these collections were produced when everyone was still only dreaming of sunshine. Chunky knits are forecasted to be huge, along with sweaters that can be layered underneath coats.
Quality- It sounds ironic that quality is considered a trend, but if you haven't noticed, there is a major movement emerging right now toward quality over quantity, along with ethical sourcing. People care more about where their clothes come from than ever before! Thanks to increased publicity of poor worker conditions and despicable animal abuse, awareness is building and people are finally choosing to spend more for garments that are ethical, sustainable, and constructed to last. Think heirlooom-level clothing. This is great news for us, because unlike other fashion companies, we don't have to change anything! We have stood behind this fiber for years. Alpaca is the perfect answer for shoppers looking for these things.
We left our week at MAGIC feeling so encouraged about what we do and inspired about the future of alpaca in the fashion industry! Everyone we spoke with was intrigued to hear about our alpaca business and interested in hearing more. Consumers are ready for us-- let's make sure we are ready for them!
Please let us know how we can help you incorporate these upcoming trends into your store and get you appropriately stocked for this fall and winter! Happy selling!
Photos of Hal Rubenstein taken on my cell phone, all other photos courtesy of MAGIC Online